Dillon Wealth Management is a privately owned full-service wealth management practice committed to helping people achieve their financial goals. We define our success by our clients' success.You will find a wealth of information about our capabilities and how we can assist you in reaching your financial goals.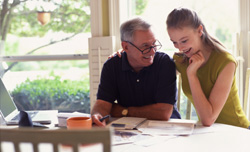 THE DIFFERENCE                   BALANCE, CONFIDENCE, GROWTH
To join in the pursuit of financial freedom please call us (410) 793-4414 or e-mail john.dillon@wfafinet.com. We will be happy to join your journey and look forward to talking with you.
      FOCUS ON YOUR FUTURE