Dillon Wealth Management is a privately owned, full-service wealth management firm utilizing the resources of one of the largest financial institutions. Based in Annapolis, Maryland, Dillon Wealth Management has client relationships across the United States.

We're here to assist you chart your financial course and proactively adjust to your ever-changing life goals and circumstances.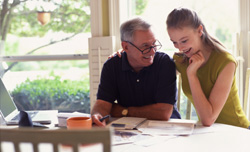 THE DIFFERENCE BALANCE, CONFIDENCE, GROWTH
To join in the pursuit of financial freedom please call us (410) 793-4414 or e-mail john.dillon@wfafinet.com. We will be happy to join your journey and look forward to talking with you.
FOCUS ON YOUR FUTURE